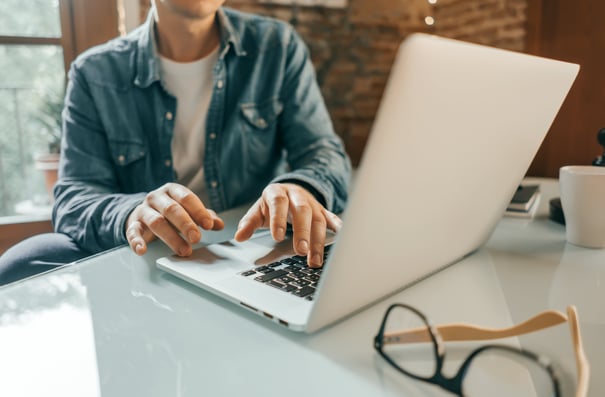 Making Extraordinary
Moments Possible
For more than 30 years, we have empowered 60,000 users in thousands of venues worldwide. Our industry-leading technologies equip our clients with the most powerful, intelligent, data-driven solutions.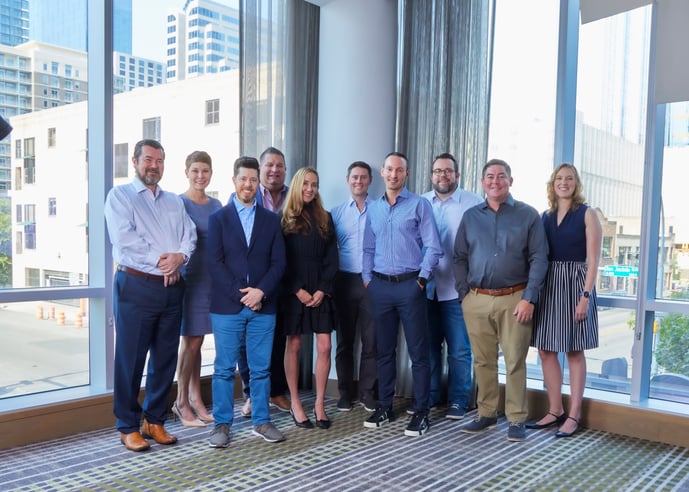 Our Mission
To empower our customers globally to create extraordinary moments. That is our mission and what drives our focus on continuously innovating and evolving our platform to provide access to all the best resources, all in one place. It is our vision to be the technology that empowers every space to create extraordinary moments and that is why we strive to:


Equip our clients with intuitive technologies and unparalleled expertise.
Build the industry's most powerful, intelligent, data- driven solutions.
Provide a clear view of the past, present and future.
Make every moment momentus.
Our Story
In January 2023, Ungerboeck rebranded to Momentus Technologies to unify the organization and vertical-specific software under one vision to meet the dynamically changing needs of the venue and event management industry. This was a critical step in our company's history after the acquisitions of EventBooking, Priava, Showorks and Risk Manager two years prior. Today, our brand represents what we've become since we started on this path — a portfolio of brilliant people, modern technology and science-backed solutions to provide our customers with the best solutions for venue and event management.
Learn More
Our Core Values
Leading by example sets us apart. Our core values inspire our leaders and teams to build extraordinary solutions for you. It is these five values which guide our organization in everything we do, from product development to customer interactions.
Our Global Footprint
Our solution diversity combined with our global scale and deep understanding of our markets allows for better innovation to meet our customers evolving venue and event management needs.
Our Leadership Team
Meet the team that will guide our company — and industry — into the future.
Alex Alexandrov
Chief Executive Officer
Read Bio
Chief Executive Officer
Alex leads the strategic direction for Momentus. He is focused on building a team of passionate Momentus colleagues, ensuring the organization delivers on its value proposition to customers, accelerating innovation, and continuing fast-paced global growth. Prior to this role, he served as a member of the executive board, chief operating officer and president of the Latin American region for SoftwareONE. During his tenure there, Alex was instrumental in driving profitable growth, industrializing global shared service centers, building an M&A and post-merger integration program with 20 acquisitions, and driving internal digital transformation. He also led the company's successful IPO in 2019. Previously, Alex was a managing director at Thomas H. Lee Partners. He started his career at Goldman, Sachs & Co. Alex holds bachelor's degrees in finance and economics from the University of Texas at Austin and an MBA from Harvard Business School. Alex lives in Austin with his family and enjoys running, and organizing his collection of hoodies.
Mike Besecker
Chief Revenue Officer
Read Bio
Chief Revenue Officer
Mike leads global revenue strategy and execution. He brings more than 20 years of experience building top-performing sales and account management teams for software and SaaS companies. Prior to this role, he was senior vice president, sales for Jaggaer and senior vice president, global sales for Liquidity Services where he led transformation efforts to drive profitable growth. He also held leadership positions at FreeMarkets, Ariba, Deem and Directworks. With a passion for growing and scaling global client-facing teams, Mike has dedicated his career to implementing innovative solutions that drive measurable results and enterprise value for clients. He earned his bachelor's degree at Slippery Rock University of Pennsylvania. In his spare time, Mike enjoys being a broadcaster for local high school sports.
Mike Cameron
VP of People & Culture
Read Bio
VP of People & Culture
Mike is responsible for all aspects of people and culture to support a growing, high-performing team of Momentus colleagues. In the past 19 years, Mike has led various aspects of people and culture organizations across manufacturing, healthcare, medical device/technology and software sectors. Mike has a passion for HR data and the power technology has to enable meaningful performance and development discussions. Before joining Momentus, he held senior HR roles with Aspect Software and Medtronic Advanced Energy, among others. He has a bachelor's degree from Brigham Young University and a master's degree from Southern New Hampshire University. In his free time, Mike enjoys the role of taxi driver for his three dancer daughters.
Chief of Staff
Melora provides program management for cross-functional projects and merger and acquisition integration efforts. She also facilitates company, leadership and board meetings, and supports internal communications and annual planning. Before taking on this role, Melora was a senior business analyst supporting the Momentus product team, conducting analyses to support product investment and go-to-market activities. Previously, Melora was a project manager at AMS Planning & Research, where she led and supported over 40 projects in strategic business and facilities planning. She's also held a variety of roles in operations management and consulting for performing arts and educational organizations. Melora has an MBA and an MFA from the University of Alabama. Melora lives in Charlotte, North Carolina with husband Ben and two sons. Outside of work, she enjoys going to the gym, traveling, playing disc golf and hiking with her family. She believes ice cream is the best way to start any meal.
Tim Daniels
Chief Financial Officer
Read Bio
Chief Financial Officer
Tim oversees global accounting, financial planning and analysis, legal and information technology. Prior to joining Momentus, Tim was a member of the portfolio operations team at Cove Hill Partners, a $2.5 billion private equity firm focused on technology and consumer businesses. Tim previously served as CFO of OpsGenie, where he was responsible for finance, accounting, human resources, legal, information technology and aspects of go-to-market. Before that, Tim built the business operations function at Turbonomic and eventually became vice president of finance. Tim started his career as a management consultant for Bain & Company. Tim completed his undergraduate studies at the University of Pennsylvania and holds an MBA from the MIT Sloan School of Management. Tim lives in Boston with his wife and two daughters.
James Hughes
Chief Technology Officer
Read Bio
Chief Technology Officer
James is responsible for the global software engineering teams, technology roadmap, as well as the security and development operations teams. Over the past 20 years James has managed all aspects of software delivery including development, support, product management, integrations, and security operations. He also has extensive experience in merger & acquisition (M&A) and has successfully integrated multiple products and teams. Prior to joining Momentus, James was the CTO of Therapy Brands where he was responsible for all aspects of product development and integration of various acquisitions products and teams, with the result being a successful transaction with KKR. James also worked at Epiq Systems for many years beginning as a software engineer and ending as the vice president of product development responsible for overall global product development teams. James has a degree from Missouri State University and resides in Kansas City, Missouri with his wife and two kids.
Jenn Keirnan
Executive Vice President Professional Services & Support
Read Bio
Executive Vice President Professional Services & Support
Jenn is responsible for the global professional services and customer support organizations. She is passionate about running global, cross-functional teams focused on delivering high customer satisfaction and fast time-to-value for customers. Jenn is especially adept at identifying opportunities and implementing sustainable processes to streamline productivity, minimize risk and increase revenue. Prior to joining Momentus, Jenn was the vice president of global professional services & technical support for Khoros. Before that, she served as vice president of professional services for OpenSymmetry. In her free time, you can find Jenn on the lake, traveling or enjoying live music.
Steve Mackenzie
Chief Innovation Officer
Read Bio
Chief Innovation Officer
Steve leads the Innovation Lab for Momentus. He works closely with customers and partners to educate them on industry best practices, gain a deeper understanding of the evolving market landscape and enhance the company's offerings. Steve has 38 years of experience within the hospitality and events industry, 29 of them focused on the technology side of the business. He was president at EventBooking prior to the acquisition by Ungerboeck and served as Ungerboeck's executive vice president. He's also held leadership roles in event tech companies including Oracle (formerly Micros-Fidelio) and Stova (formerly Aventri/etouches). In 2022, Steve was awarded the Outstanding Contribution Award at the Event Tech Live Awards and inducted to its Hall of Fame. He is also a Certified Venue Executive through IAVM, holds many volunteer roles within the industry, and is an adjunct professor at Florida International University. A truly global citizen, Steve has lived and worked in multiple countries and currently resides in St. Louis, Missouri with his wife Liz and their very spoiled dachshund, Oscar.
Laurie McGrath
Chief Marketing Officer
Read Bio
Chief Marketing Officer
Laurie leads global corporate branding and product marketing initiatives, including market positioning, product strategy, public relations, social media, corporate communications and demand generation. She brings over 25 years of marketing, branding and communication experience to the role—as well as a deep knowledge of SaaS technology go-to-market strategy. Prior to Momentus, she served as CMO at international supply chain firm Tecsys, where she led the company's global rebranding and integrated digital marketing efforts, including through two major acquisitions, and delivered organic high growth. She also served as CMO for healthcare firm Intalere (now Vizient), and interim CMO and vice president of marketing for leading global cloud and IT outsourcing provider Savvis. She holds a bachelor's degree from Baldwin Wallace University and an executive MBA from Rutgers University. Laurie is an avid yogi who lives in St. Louis, Missouri with her two daughters.
Joel Sackett
Chief Product Officer
Read Bio
Chief Product Officer
Joel leads product management, product strategy and user experience. Prior to joining Momentus Technologies as CPO, Joel managed Ellucian's product solution portfolio comprised of multiple higher education product lines. During his tenure at Ellucian, he played a pivotal role in launching the company's fastest-growing SaaS product, driving significant year-over-year growth in revenue, margin improvement and customer count. Before Ellucian, Joel worked as the Head of Product and UX for Hobson's flagship B2B2C K12 product line, Naviance. While overseeing Naviance, he drove double-digit increases in revenue and margin, adding thousands of new customers and millions of new users. At Momentus, Joel works closely with engineering, services, marketing and sales to ensure the company continues to deliver exceptional value to its customers. Joel graduated from LaSalle University with a BA in CS & Digital Design. Outside of work, Joel loves spending time with his wife, two young boys, reading science fiction and enthusiast driving.